Residential Roofer In Columbia SC
There are a lot of residential roofers in Columbia SC. However, by the process of elimination, you can carefully pick out what would be the best roofing company in your area that you can hire. Do not take the wide array of choices you have for granted. Instead, you should use this to your advantage.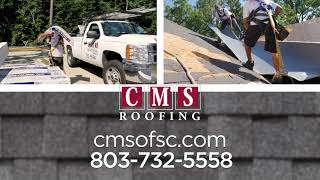 The quality of work of a roofing company and the price it comes with it are not just the two things that you should consider. You also have to ensure that they have the right licenses to operate, they have their workers insured, their personnel is highly trained, and they provide them with the safest equipment. You might be feeling like you are getting a deal if a roofing company has the lowest price. It almost feels like it is too good to be true. If you feel like this is the situation you are faced with, you have to make sure that you ask them all the cost of the details. There might be some hidden charges, or the roofing company might compromise the price by using substandard materials.
These are just the things that you have to consider when you are looking to get your roofing system either installed, repaired or replaced. Make sure that you work with a credible residential roofer in Columbia SC so you will not be bothered when it comes to the stress and hassle that a roof repair or installation could bring. Before signing a contract with a residential roofer, make sure that they have personally inspected your roof before they can give you an actual estimate. In this way, you will actually know that the roofing contractor has seen what the services that they should do for your residential home.
Aside from these basics, let's take a look at the components of a residential roof.
Roofing Shingles
If you are looking to get your roof replaced or repaired, you might want to consider investing in sturdy roofing shingles. Shingles will give your home a considerable difference when it comes to its design. If you have chosen the right shingles for your home, it can also act as insulation. The most common shingles being used by residential roofers in Columbia SC would have to be asphalt roofing shingles. This type of shingles has a wide variety of styles and colors that any homeowner can choose from. This would be perfect for you, especially if you want to make sure that you will not see the same type of shingles in your neighborhood.
Aside from the colors and style, you can also choose from the three major categories of roofing shingles. These include strip, dimensional, and premium roofing shingles. The most basic of the three would be strip shingles as they are only formed in single layer roofings that are generally designed to look like these are made of slate. Dimensional roofings, on the other hand, are a bit heavier than strip roofing shingles. The reason for this is that these are doubly layered compared to the single layer of strip shingles. If you are feeling a bit fancier and would want to invest in the appearance of your roof greatly than premium roofing shingles are usually laminated and are designed to provide an enhanced aesthetically-pleasing look.
Underlayments
Underlayment is usually used for residential roof decks. This also serves as a layer that is water-resistant and is placed beneath the roofing shingles. Unlike roofing shingles, there is not much of a variety you can choose for the underlayments as it could only be as standard as it could get. However, you can opt to provide waterproofing shingle underlayments so it could prevent leaks from ice dams and rain that has been wind-driven which can be common in Columbia SC. You can choose to add this kind of feature in your underlayments for it to be as stable and durable.
Hip And Ridge
If you still have some extra budget and you would like to allocate for the design of your home's roofing systems, then you can add some accessory shingles. These are used to finish the hips and ridges of your roof. These complement the appearance of your built-in shingles and also adds stability and protection to it.
Proper Attic Ventilation
If you would want to stray away from the bacteria and all the other different pests that could situate themselves on your attic, make sure that this place is free of moisture. The higher the water content you have on your attic, the greater the chances it could be invaded by molds and bacteria. To avoid this from happening, make sure that you have the proper attic ventilation installed. This will allow the continuous flow of air from the outside, coming through your attic, thus lowering the trapped water content inside. An attic ventilation system can also be installed by your local roofers. It shall consist of a balanced system between your air intake and your air exhausts.
These Are The Things That You Should Look For When Getting The Services Of A Residential Roofer
To say that there are a lot of residential roofers in Columbia SC is an understatement. If it is your first time to get the services of a residential roofing contractor, it may be quite overwhelming at first. However, use this to your advantage to do your research on the residential roofing companies that pique your interest.